Bir Billing – Himachal Pradesh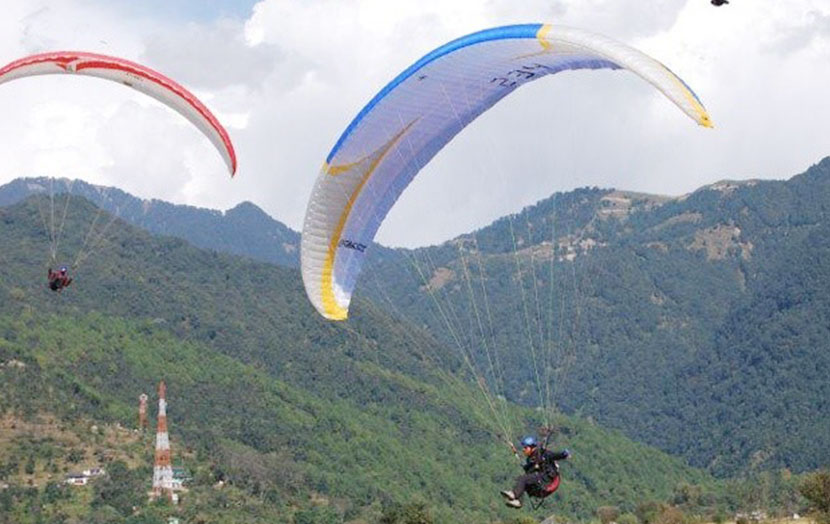 Bir is a village located in the west of Joginder Nagar Valley in the state of Himachal Pradesh in northern India. This is region is one of the world's finest destination for paragliding. The scenic beauty of the hills encircling the village gives a magnetized view of countless paragliders sailing in sky.  Bir is a noted centre for ecotourism, spiritual studies and meditation. Bir is also home to a Tibetan refugee, along with several Buddhist Monasteries & a large stupa.
Auli – Uttarakhand
One of the most beautiful, scenic & adventure destination for skiing in Asia. considered as most loving destination for fun and adventure loving tourist. The glittering slopes, high elevation, clean eco friendly environment makes Auli to be best in India. One can reach Auli after 250 Km drive though hills from Rishikesh in the hills of Garhwal.
Rishikesh – Uttarakhand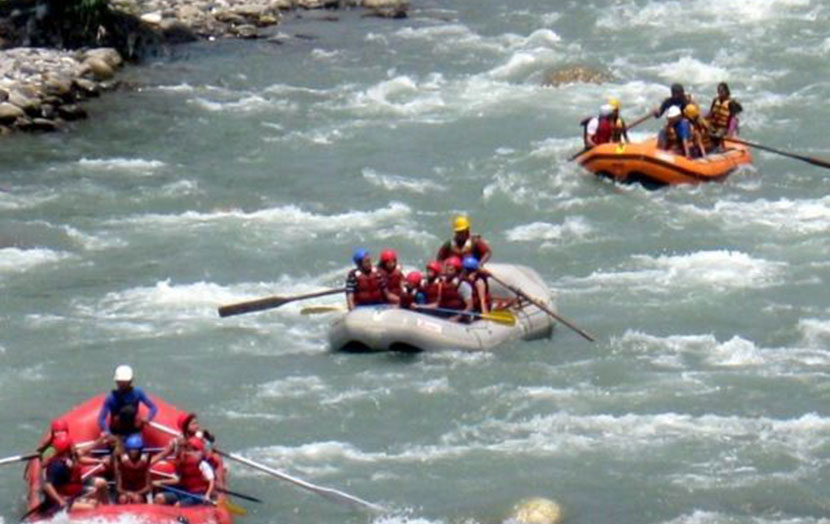 Rishikesh  – The Gateway to Char Dham – in Uttarakhad is the Top most Adventure destination in India, one can enjoy rafting, cliff jumping, rock climbing, rappelling, camping and many more activities. Rishikesh is the only destination in India to entertain the hard core adventure lovers to enjoy most thrilling experience of Bunjee Jumping.
Arunachal Pradesh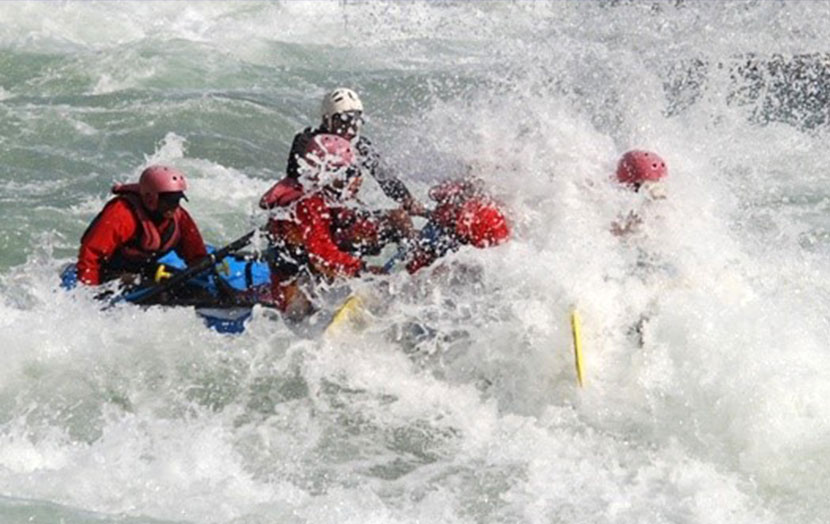 The ferocious nature of Brahmaputra river excites the adventure lovers who you love to paddle their boats in the untamed flow of the river. If you want to wet in the sweat of adventure showered with waters of the fierce river, then Rishikesh is not the only place to go on again & again, head to Arunachal Pradesh where the ferocious Brahmaputra enters after collision with the great Himalayas and gives a challenging raft track of more than 150 km.
Sikkim
Whenever we talk of adventure it comes above sea level or below sea level, means either on Mountains or under water. And if you like hard core mountaineering we cannot overlook the "LAND OF LEPCHAS". With its mountainous landscape, Sikkim comes on the top of our mind of the peak conquerors from all over the world. These are Mount Pandim, Mount Thingchinkhang, Mount Jopunu and yes the mighty Kangchenjunga.
Manali – Himachal Pradesh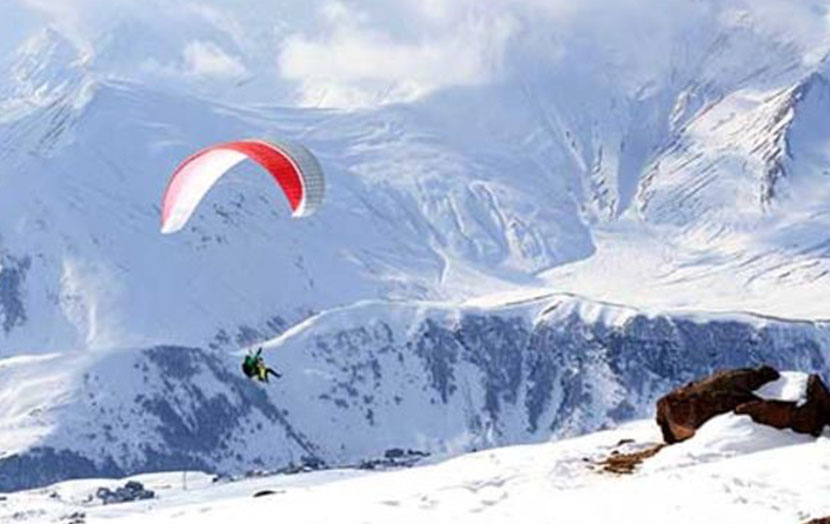 The exotic routes from & to Manali holds the untouched beauty of Himalayas. Mountain Biking is one of the most interesting and exciting adventure activities and Manali holds top position of being the best destination to start biking expeditions in the country. Manali also offers Snow Games, Para sailing.
Goa
A perfect blend of Sun, Sea and Sand Goa is one of the best tourist destination attracting people across the world for its beaches and water sports. Goa offers thrilling experience and fun of jet-skiing, water skiing and parasailing.
Andaman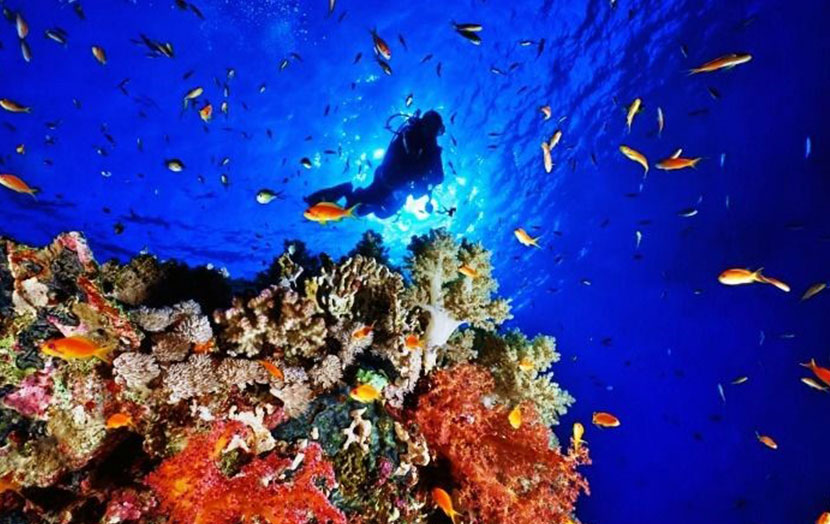 Andaman is top in snorkeling destinations of the world, with clean white beaches of sand, crystal clean & turquoise water and mind blowing underwater. Beautiful and colorful leftovers of the historical drowned ships are the wealth chest for divers in Andaman Islands.
The Barren Islands of Andaman and Nicobar Islands offer the fun lover with adventurous scuba diving. One can dive into crystal clear turquoise water and enjoy the view of coral gardens and fascinating basalt formations. Scuba diving is one of the best adventurous activity pertaining to water.
Mysore – Karanataka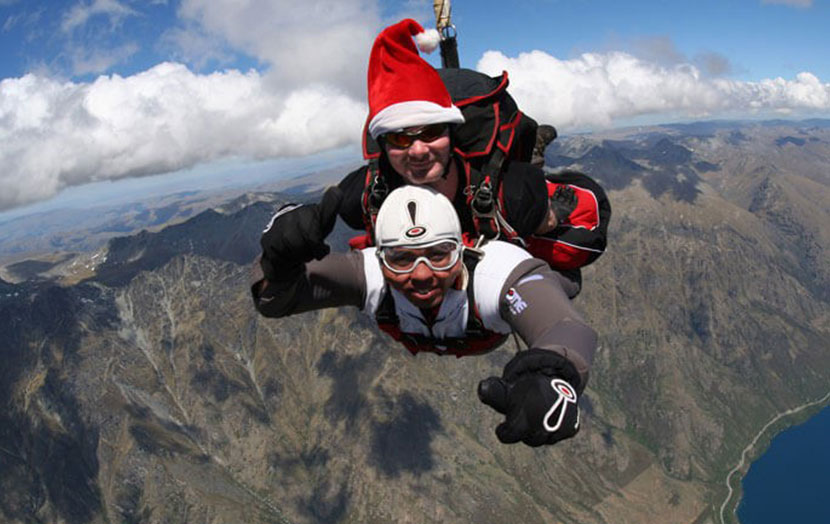 The Adrenalin Secreting adventure sports is freaking fly like a bird, want to enjoy skydiving come to Mysore and avail the adventurous trip to Fly and enjoy breath holding blue sky and extreme greenery spread over the valley.
Satpura Mountains – Madhya Pradesh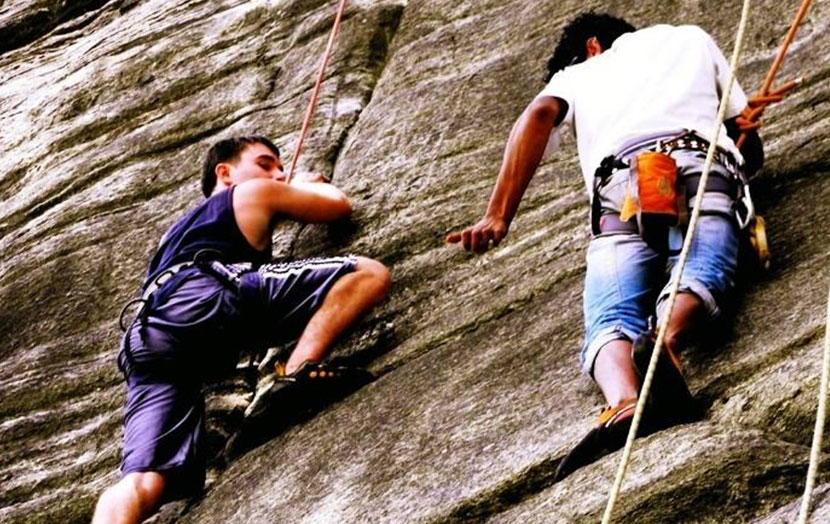 Madhya Pradesh the heart of India caters you with Satpura mountains With bold terrain, remarkable rock climbing extravaganza. Apart from Satpura Madhya Pradesh also offers Pachmarhi, Jabalpur and Chanderi to you to enjoy rock sports, mountain climbing and such adventure sports.